May 31 Severe Weather Outbreak...
"Thoughts on Severe Weather Outbreak of May 30-May 31"
Good Friday evening on this beautiful day for the end of the work week!!! I hope everyone soaked up the sun and nice weather today because that will not be the case tomorrow. Tomorrow in the infamous May 31. May 31 is a special weather day in Pennsylvania when our worst natural disasters have occured. The Johnstown Flood of 1889, tornado outbreak of 1985, and the tornado outbreak of 1999 all occured on May 31. So yet again another significant severe weather outbreak. Will it be up to the standards on the listed above outbreak? No, most likely this will not go down as a historic outbreak. But none the less by the end of this year it may be one of the major severe weather outbreaks to occur in Pennsylvania and the northeast including Middle Atlantic. So below in the following discussion will be details about all aspects of the storm. Please post observations tomorrow from all across the northeast even before the thunderstorms even develop. Also tomorrow I do not plan to post every warning posted as this clogs up the blog comments. But I will say which county is under which warning. And tornado warnings I will list the details. Also I would appreciate if others helped post radar images of the worst looking storms. Here is my thanks in advance. Now on to storm safety... Tomorrow is one of the days to really heed the warnings when they are issued. Supercellular thunderstorms may form in some areas and they could be quite dangerous capable of damage. Remember to follow the tornado safety guidlines. Also I would make sure your NOAA weather radios are turned on starting tonight and put them on the standby mode. I believe it is important to make people aware of the severe weather threats to help save lives and property. Overall just stay tuned to latest updates from your local media, NWS, and of course my blog lol. I will have no more storm discussions posted in the blog, but I will have short term updates posted in the form of comments. Stay tuned and have a wonderful Friday evening!!!

"Current Weather Setup"
Alright well we have quite a storm system on our hands. Usually in the current weather setup I detail the past history of this storm including earlier days of the severe weather outbreak. But instead since so many variables are coming together I felt it necessary to cover all of these factors that will lead up to the severe weather outbreak. Alright Friday storms are ongoing in Illinois, Indiana, Missouri and moving into Ohio. A large complex of thunderstorms is beginning to form in Illinois and Indiana. This will develop into an organized MCS that will move into western Pennsylvania very early in the morning on Saturday during the predawn hours. CAPE values will still be near 500 j/kg so this will be enough to support some nocturnal thunderstorms that may be strong to severe in western Pennsylvania. Wind damage and an isolated tornado are the primary threats. Extreme lightning will also be a threat as MCS usually are associated with high density lightning. Flash flooding may be a threat in a few hours with the training thunderstorms. Elsewhere Friday night the low-level jet is increasing and turning southernly drawing up faster winds aloft and more low-level moisture. Precipitative water tables are increasing to near 1.2inch PWATS already in eastcentral Pennsylvania in the Lower Susquehanna Valley. By dawn the MCS complex will be weakening dramatically only now leaving behind rain and clouds. Low-level clouds may become quite thick in the northwest. The cold front by dawn will be in northwest Ohio and moving eastsoutheast. The warm front will lift northward through the Pennsylvania-New York Border and allow most of Pennsylvania to be in the warm-sector. Low-level winds remain moderate to strong throughout the day Saturday. Shear values also remain extremely high, especially over eastern Pennsylvania. Dewpoints will be on the rise all day long up into the 70s in southeastern Pennsylvania. Strong May sun inversion, strong winds aloft, and wind shear will rip apart the preceeding cloud cover in the morning allowing sun to filter out, especially across the east. High temperatures will be reaching into the low to mid 80s in the south and 70s elsewhere. Instibility will be on the rise throughout the afternoon. The cold front will move into western Pennsylvania by noon and develop a weak line of low-topped thunderstorms in the northwest and the southern part of the line will be associated with severe thunderstorms. Tornadoes are a slight threat in southwest Pennsylvania. Ahead of the weak to moderate squall the high instibility will kick off supercellular thunderstorms. With helocity values over 300 and EHI values from .5-1.5 rotation in the storms will become a possibility. Also the strong deep level shear and strong southernly jet of 50 knots will lead to rotation. The strong low level jet will lead to the damaging winds. And the low freezing levels ranging from 13000-11000ft will let supercells contain large hail cores capable of hail up to 1.5inches. Overall the highest threat for severe weather is in eastern Pennsylvania and I expect tomorrow for the storm prediction center in Norman, Oklahoma to issue a moderate risk. I believe the last time a moderate risk was issued for eastern Pennsylvania was on December 1, 2005 where tornadoes were reported in Luzerne, Westmoreland, and Dauphin Counties. Please tomorrow stay tuned for more updates as there is always a slight bust factor. I will have 12z storm soundings available tomorrow for all major airfields and I will post mesoanalysis reports from the SPC.

"Current Advisories"



"Current Satellite"


(Courtesy of Penn State Meteorology.)

"Current Surface Map and Weekly History of Jet Stream Position"



"Radar for Western Pennsylvania"


"Radar for Central Pennsylvania"


"Radar for Eastern Pennsylvania"



"Forecasts from Storm Prediction Center"
DAY 1 CONVECTIVE OUTLOOK
NWS STORM PREDICTION CENTER NORMAN OK
1125 AM CDT SAT MAY 31 2008

...CENTRAL APPALACHIANS TO THE MID ATLANTIC COAST...
HEIGHT FALLS AND STRONGEST MID LEVEL JET ASSOCIATED WITH PROGRESSIVE
SHORTWAVE TROUGH MOVING INTO THE NORTHEAST WILL OVERSPREAD THE
CENTRAL APPALACHIANS AND THE MID ATLANTIC/CHESAPEAKE REGIONS TODAY.
EARLY DAY CLOUDS/CONVECTION HAS HINDERED DESTABILIZATION ACROSS A
LARGE PART OF NY AND WRN/CENTRAL PA LATE THIS MORNING...BUT MODERATE
MLCAPE AXIS IS ALREADY BECOMING ESTABLISHED NNEWD OUT OF CENTRAL VA
AT 16Z. THIS SHOULD CONTINUE BUILDING/EXPANDING UP THE MID ATLANTIC
COAST/REST OF VA AS HEATING AND FURTHER MOISTENING OF THE BOUNDARY
LAYER OCCURS. STRENGTHENING LARGE SCALE ASCENT WILL ENHANCE
THUNDERSTORM COVERAGE ACROSS THIS REGION THROUGH THE EARLY TO MID
EVENING WHEN MOST STORMS WILL BEGIN MOVING OFFSHORE. SHEAR PROFILES
AND LOW LEVEL THERMODYNAMIC PROFILES WILL FAVOR STORM-SCALE
ORGANIZATION INTO LINES AND SUPERCELLS...PRODUCING A MYRIAD OF
SEVERE THREATS INCLUDING POTENTIAL FOR WIDESPREAD DAMAGING WINDS AND
A FEW TORNADOES.

...NORTHEAST...
SEVERE THREAT IS MORE PROBLEMATIC INTO THE LOWER GREAT LAKES EWD
INTO THE WRN NEW ENGLAND GIVEN AMOUNT OF CLOUDS/STABILIZATION IN
PLACE LATE THIS MORNING. HOWEVER...STRONG HEIGHT FALLS/DEEP ASCENT
AHEAD OF APPROACHING SHORTWAVE TROUGH WILL MAINTAIN A THREAT OF DEEP
MOIST CONVECTION THROUGH THE DAY. IN ADDITION...SHEAR WILL BE MORE
THAN ADEQUATE FOR ORGANIZATION INTO LINES/CLUSTERS AND EVEN A FEW
SUPERCELLS...PARTICULARLY INTO THE HUDSON RIVER VALLEY WHERE
STRONGER SLY LOW LEVEL FLOW WILL BE FOUND. THEREFORE...BREAKS IN
CLOUDS OVER WRN NY AT 16Z AHEAD OF UPPER TROUGH AND ASSOCIATED
SURFACE COLD FRONT MAY BE INDICATIVE OF SUFFICIENT INSTABILITY
DEVELOPING FOR THREAT OF SEVERE STORMS. HOWEVER...CONFIDENCE IS
LOWER THAN AREAS IMMEDIATELY SOUTH OVER VA/MID ATLANTIC.

"Tornado Risks"


"Hail Risks"


"Wind Risks"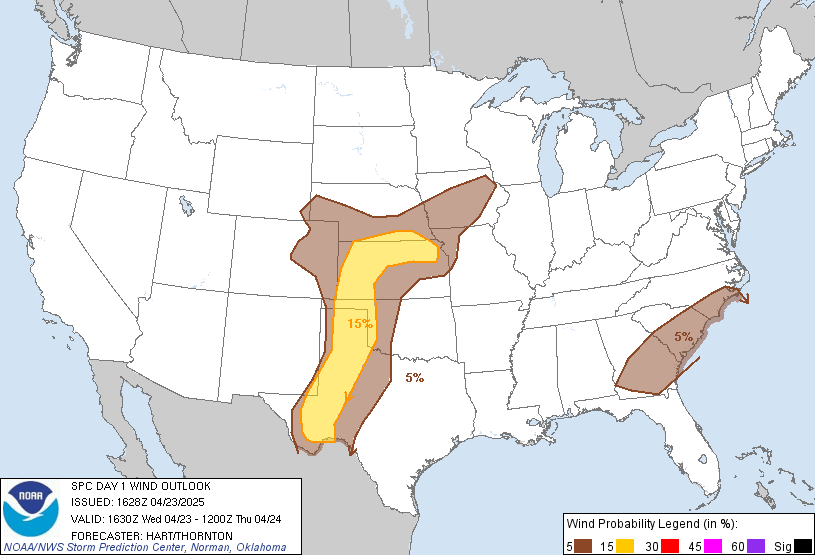 "Model Analysis"
Ok here comes the time I take a look at the models and I pick out their possible flaws and discrepancies against each other. The NAM and GFS are pretty similar with each other and are quite impressive in terms of some indices. CAPE values look to get up into the 3000 j/kg range for southern Pennsylvania for the Lower Susquehanna Valley and southeast piedmont regions. In western Pennsylvania CAPE values also get up into the 3000 j/kg range for counties such as Greene and Washington. EHI indexes are impressive for southwestern Pennsylvania and the southeast piedmont where they range from 1-3 on the models. Something interesting also to note is that supercell potential in near 71% near Pittsburgh and near 75% for Philadelphia. Those are some impressive numbers usually found in places such as tornado alley. The SREF model though is a little more conservative in terms of CAPE and only shows values getting near 2000 j/kg as far north as Reading-Allentown, Pennsylvania line. But from past history I have found this model to be somewhat always conservative in CAPE values. Also the SREF model shows the corridor of highest threat for tornadoes to be in extreme eastern Pennsylvania, while the GFS and NAM show it in east central Pennsylvania. The NMM model is very odd for the 12z run and the simulated radar for Saturday shows little convection areas. I think the model is suffering from some convective feedback errors. Taking a look against models currently and the current surface map. Well it looks as if they have a good hold on the storm system, only difference I see is the storm may be traveling a little farther north than originally forecast. For tomorrow I will update again for 9z and 12z model runs. Below the following maps highlight the latest most important severe weather indices.

"15z SREF Model Forecast Max Cape Index"


(Saturday)

"15z SREF Model Forecast Lowest Cin Index"


(Saturday)

"12z GFS Model Forecast Max Helicity Values"


(Saturday)

"12z NAM Model Forecast Max Significant Tornado Parameter Index"


(Saturday)

"12z NAM Model Forecast Max Sweat index, helicity, and Cape Index"


(Saturday)

"12z NAM Model Forecast Min LI index"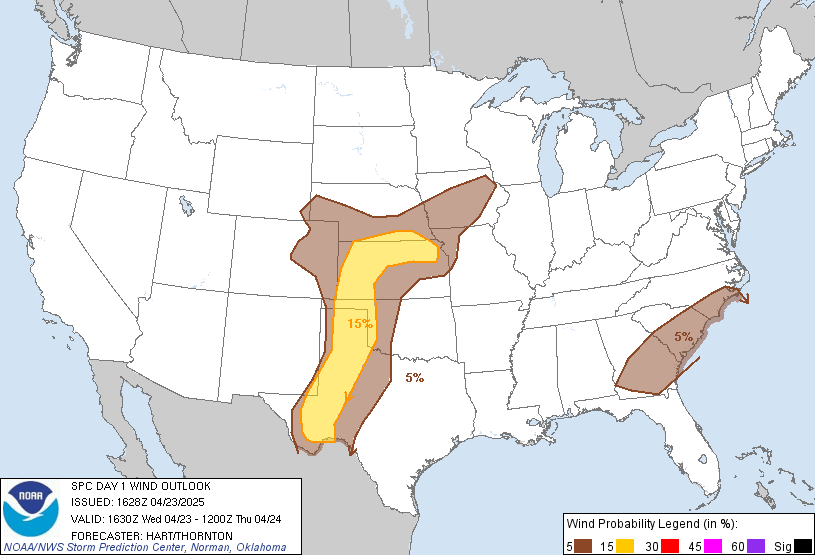 (Saturday)

"12z NMM Model Forecast Simulated Future Radar"


(Saturday)

"My Forecast for Severe Weather"
Ok I just posted my final severe weather risk map for Saturday. I have two areas of concern. My main area of concern is in my high risk area for southeastern Pennsylvania. Yes I have a high risk, but it does not translate to the definition of a high risk from the SPC. I issued a high risk because Pennsylvanians have a limited history of severe weather and they are not accustomed to it. My high risk would translate to a official Storm Prediction Center moderate risk. I believe isolated tornadoes, damaging large hail, and destructive straight-line winds are the primary threats. Also I can rule out flash flooding as PWATs are becoming increasingly high and they are several deviations above normal. Supercells may be also found in my high risk and moderate risk for eastern Pennsylvania. For southwestern Pennsylvania I also have a moderate risk out for that region as I expect storms to be quite intense in that region as indices and past history prove that strong convection will form in that region. Shear values are also quite high in that region of Pennsylvania. Also EHI values are quite impressive too. Stay tuned for more updates from my forecast and I will be issued hourly updates when possible tomorrow until severe storms form. I will be happy to answer any questions also. And when severe storms I will be posting updates by the minute. So stay tuned!!!

"My Severe Weather Risk Map"



"Conclusions on Severe Weather Outbreak"
Again I do not expect a historic severe weather outbreak by any means, but none the less it looks like it will be sigificant. Last year was a pretty calm tornado year here in Pennsylvania, but yet a very significant severe weather year in terms of wind damage. Our June last year was one of the most stormy on record. For here in Pennsylvania many people are not accustomed to severe weather and many do not heed the warning of severe weather when statements are issued from the National Weather Service. This time though tomorrow will be very important to monitor statements. Saturday it appears that the only bust factor really is sunshine. This is typically a problem in forecasting severe weather in Pennsylvania. How fast we scower out cloud debris will determine alot about what will happen in the afternoon. And I do expect sunshine to peak for most areas by noon. Also even if for some reason the clouds hold strong, the dynamics are strong enough to produce severe weather and some thunderstorms, but it will not be as widespread as if there was sunshine to cause greater instibility. For those going out storm chasing tomorrow, snapping video, and taking pictures please be careful about going about throughout some of these storms. I expect one or two thunderstorm to have supercellular nature and be quite organized. Overall I am most worried for Lancaster County who is typically the county with most tornadoes recorded annually do the geography of the region and climate. Tornadoes will not be widespread tomorrow, only isolated at best. The worst of the tornadoes will be confined to Virginia and North Carolina. For Saturday stay tuned for many updates throughout the day. Have a great Friday evening and stay safe for Saturday!!!

"Storm Reports"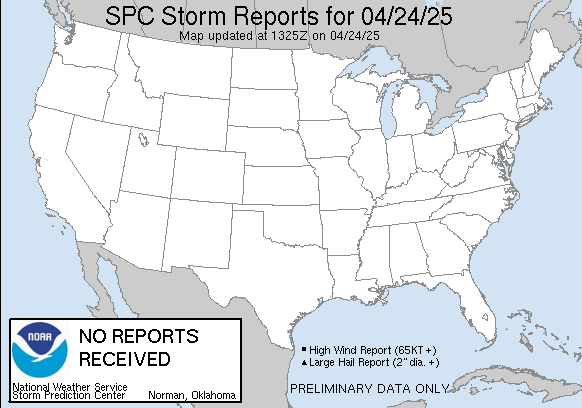 "Here north of Harrisburg 2008 statistics"
(Severe Weather Stats...)
Severe Thunderstorm Watches- 0
Severe Thunderstorm Warnings- 1
Tornado Watches- 0
Tornado Warnings- 0
Total Thunderstorms- 10

(Precipitation Stats...)
Flood Watches- 4
Flood Warnings- 3
Monthly Precipitation- 4.15inches
Yearly Precipitation- 17.81inches

(Temperature Stats...)
Heat Advisories- 0
Excessive Heat Warnings- 0
90degree days- 0
The views of the author are his/her own and do not necessarily represent the position of The Weather Company or its parent, IBM.
Reader Comments
Comments will take a few seconds to appear.
The Northeast Weather Blog...
Recent Posts
Local Weather
43 °F

Coperto
Previous Entries for 2017
Personal Weather Stations