Warmer times ahead...
"Afternoon Thoughts"(Updated 9/20)
So here it is, the last official full weekend of Summer. Although Summer's end is subject to opinion in reality with September 1 has the start of Fall looking on the meteorological calendar, the start of the children's school year equivalent to the end of Summer, or Labor Day as the end of Summer. In any case Summer is officially over on Tuesday as we reach the Autumnal Equinox. This time of year is transitional not only in the landscape and weather, but also in the methods of forecasting. Despite many considering September as the most boring weather month (I say it is April), September also proves to be one of the more challenging forecast months. Computer model guidance goes through a period as the jet stream re-orients itself from a summer like pattern to a more winter jet regime. This allows for quite a bit of forecasting error from September through October. Patterns remain highly volatile in this time along with many upper level and cut-off lows plaguing the jet stream. These volatile variables along for low confidence forecasting and this has already been highly evident this year. Model guidance seems to be over amplifying not only long term trough/ridge orientations, but also near term trough/ridge amplitude. QPF issues also have been realized as evident by the past storm system where 2-3day model guidance suggested 1-3inch QPF over much of central and eastern Pennsylvania, but then suddenly 1day guidance cut back totals to a half inch or less. Once again next week is a similar scenario with models generally cutting QPF totals back by 50%. Until we begin to see evidence of the dominant winter-time pattern which usually makes its appearance by late October, we will continue in a very volatile weather pattern with dramatic temperatures swings day to day. So I can say with some certainty that the long term is highly subject to change. For instance the ECMWF/GFS were both advertising a mild pattern to dominate for quite a while starting Tuesday of next weekend, but they have back onto that solution moving trough east with the upper level low towards next weekend. So as the leaves change, vegetation dies, and pumpkins emerge, the computer aspect in forecasting also changes. Before the start of the meteorological winter, I too look to freshen up my knowledge of winter-time forecasting and indulge myself in weather literature surrounding winter storms and such with two of my classics including Paul Kocin's "Northeast Snowstorms; Meteorological Monographs" and Ben Gelber's "The Pennsylvania Weather Book."

I look forward to this time of year every single year. The aroma of the fresh northwest cool breezes in Fall with the damp scent of falling leaves with a hint of chimney wood smoke to raking leaves and carving pumpkins; there is not anything much better. To some Fall also brings Friday night high school football or quiet walks in the mountains; there is a little something for everyone. Glancing through my weather journals last night, I remembered one of the worst Falls of recent memory, October 2007. It was one of the warmest Octobers on record with several upper 80degree days. Fall foliage did not show its true colors until mid November that year for these parts of Pennsylvania. Hopefully this October will not have any similarities to that October. So for all the summer-lovers out there, enjoy your final weekend this year! Have a great day!!!

"Regional Advisories"


(Courtesy of NOAA)

"Current Weather Map"


(Courtesy of Wunderground)

"7-Day Forecast Discussion"(Pennsylvania, Maryland, Delaware)(Updated 9/20)
1024mb high pressure will dominate the weather pattern for much of the region through Monday afternoon with a slightly cool 11C H85 thermal layer. Sunday morning will feature very cool temperatures nearly 10degrees below normal for much of the region with patchy frost across the northern parts of the state particularly in Tioga, Potter, McKean, Susquehanna, Bradford, and Wayne Counties. Patchy frost is also possible along the west branch of the Susquehanna and in the northern Laurel Highlands. Morning fog is also possible across the northern Pennsylvania counties with a large water/air temperature gradient. Water vapor loop indicates a very dry weather regime over the area, but some advancing cirrus clouds may try to work into the southwest in Maryland during the day Sunday. By diurnal max temperatures will have warmed nearly 30-40degrees for highs on Sunday with crystal clear blue sky. Highs though will remain a few degrees below normal ranging from 75-77 for the major metropolitan areas of Baltimore, Washington, and Philadelphia to 73-75 for the rest of Maryland and Delaware. For areas south of I-80 in Pennsylvania highs will be around 70-72 with highs below 70 over the northern mountains and elevations above 1800ft. Dry mid and upper levels should inhibit a majority of the cirrus deck for Sunday. Sunday evening will feature more radiational cooling conditions with clear skies, calm winds, and relatively low dewpoints. But dewpoints will be a tad higher as a low level southeast flow remains in control and the upper levels turn southwesterly advecting more moisture into the region. Still lows will manage to fall several degrees below normal in the low 40s for northern Pennsylvania with mid to upper 40s for the central third of Pennsylvania to low 50s for southern Pennsylvania and northern Maryland. The rest of Maryland and Delaware will see lows in the mid 50s to upper 50s near Washington DC. Enhanced cirrus will begin to work its way into the region overnight especially over southwestern Pennsylvania and western Maryland. Monday will feature once again patchy radiation fog which will clear by 9am to partly cloudy skies for the Middle Atlantic with cloud cover a bit more over western Pennsylvania near Pittsburgh. Clouds will increase throughout the day with an alto-stratus deck forming by afternoon. The 1024mb high pressure will begin to move off the coast turning the flow more onshore. A weak quasi-stationary boundary will work northward into northern Virginia during the day and may touch off a few rain showers over western Pennsylvania and western Maryland by Monday afternoon. Generally though QPF remains light. Highs will be seasonable with a slight cold air damming situation east of the mountains. Highs in western Pennsylvania will be in the mid to upper 70s with low to mid 70s east of the mountains and upper 60s in northeastern Pennsylvania. Much of Maryland and Delaware will experience highs in the mid 70s with a few upper 70s in lower Maryland. Rainfall totals for western Pennsylvania will generally be less than a tenth of an inch. An advancing cold front through the Ohio Valley will begin to touch off a few more rain showers late Monday night over much of the Middle Atlantic. Activity will generally remain cellular and scattered about with QPF totals around a tenth of an inch or less. Monday night will feature mostly cloudy skies for most areas with lows in the 50s for many areas and a few lower 60s for Philadelphia, Pittsburgh, Baltimore, and Washington DC. The weakening cold front will touch of some more rain Tuesday over the region with QPF generally around .25inches for many areas with less amounts in extreme eastern areas of the Middle Atlantic. Isentropic lift and warm air advection will allow for milder and more moist air to move through the region during the day allowing rain showers to perhaps have some weak instability with a chance of an isolated thunderstorm especially over the Delaware Valley. Highs will be several notches above normal as H85s rise above 14C with highs in the mid 80s for central and southern Maryland with low 80s for all areas along and south of the Pennsylvania turnpike. Highs north of there will be in the upper 70s. With dewpoints in the 60s, it will feel quite muggy outside. Widespread cloud cover from a southeast boundary layer flow may keep a hold on temperatures from rising any more. Tuesday night will feature more rain showers over the region with weak frontogenesis and isentropic lift. Inversion will allow for low stratus overnight with ceilings as low as 500ft and fog with visibilities ranging from 2-4miles. QPF totals will be around .1-.25 overnight with scattered showers. Lows will be mild in the upper 50s to low 60s for many areas.

The dying cold front will pass through the region Wednesday with a few morning rain showers with QPF less than a few hundredths of an inch. Clouds will break up by afternoon for some partly cloudy skies later in the day with still a mild flow. 500mb jet shows ridging remaining over the east coast before a trough approaches the region towards late weekend. Wednesday highs will be the warmest of the week in the mid 80s for many areas south of the Mason-Dixon Line and also the Philadelphia metro area. Highs north of there will be in the upper 70s to low 80s. Dewpoints in the 60s are likely. Wednesday night will feature partly cloudy skies with lows in the 60s for many areas and upper 50s for areas north of interstate 80. Thursday and Friday will be pretty similar days with weak ridging as evident on the 500mb charts creating above normal temperatures with highs in the low 80s for most areas with 70s north of the Pennsylvania turnpike. Sunshine will prevail for both of those days with scattered cumulus over the region. Overnight lows for those nights will be in the mid 50s to mid 60s depending on geographic locations. Towards the weekend another disturbance approaches the region with a chance of rain showers during the day Saturday. Overall though it does not look like anything significant at this point. See long term section below for more details for the weekend and beyond.

"Regional Radars"


(Courtesy of Wunderground)

"Regional Satellite"


(Courtesy of Penn State Meteo.)

"Lower Susquehanna Valley Forecast"(Franklin, Adams, York, Lancaster, Cumberland, Perry, Dauphin, Lebanon Counties)(Updated 9/20)
A beautiful day is in store for the region as high pressure remains in control for the region for Sunday. Some patchy morning fog is possible north of the Dauphin narrows along the Susquehanna River courtesy of the air/water temperature gradient, but that will burn off by 830am. After cool morning lows well below normal, temperatures will recover by nearly 30degrees for afternoon highs under complete sunshine. Highs will be still slightly above normal in the low to mid 70s over the region with a few upper 60s above 1200ft in northern Dauphin County. A few cirrus clouds may try to work into the region towards the evening, but generally more radiational cooling will occur Sunday night. Slightly higher dewpoints will inhibit cool temperatures like Saturday night, but lows should still be above normal under fair skies. Lows will range from 49 in northern Perry and northern Dauphin County to 54 in southern Lancaster County. Towards Monday a weak stalled front over North Carolina will lift slightly northward into Virginia allowing clouds to slowly progress over the region during the day after a sunny morning. Under partly to mostly cloudy skies Monday highs will be in the mid 70s for most areas to about 77 around the city of Chambersburg and Lancaster. Rainfall will generally remain out of the Lower Susquehanna Valley during the day. Monday evening will feature a few rain showers moving out of the southwest into the region overnight, but rain totals will generally be less than .1inches. Lows will be milder than the past few nights with lows in the mid to upper 50s near more seasonable values. Tuesday will feature scattered rain showers as a cold front approaches the region from the west, but a gradual weakening trend in the front will inhibit heavy rain. An onshore flow will allow stratus to form throughout the day with orographic lift aiding to fog along the ridgetops above 800ft. Highs will be slightly milder than the past few days, but some onshore flow affects will keep temperatures cooler than they could have been. Highs will range around the mid 70s. Rainfall will be around .25inches during the day for most areas with the higher amounts towards Franklin County. Tuesday night will feature more scattered rain showers over the region under the moist southwest flow aloft with some added gulf moisture. But despite this weak lift will only aid in additional rainfall from .1-.25inches for most areas. Low clouds and drizzle will prevail much of the night with lows in the low 60s to upper 50s in Perry County. Wednesday should keep clouds around much of the day with little to no additional rainfall. By afternoon a few breaks of sun will allow highs to rise into the upper 70s and possibly 80 along the Mason-Dixon Line, which is several degrees above normal for seasonal averages. Wednesday night will likely feature some fog forming overnight with some clearing and residual moisture from the previous day's rainfall. Lows will be mild once again in the upper 50s to low 60s in Lancaster County. Thursday and Friday will feature similar conditions with warm conditions with highs in the upper 70s to near 80 with partly cloudy skies and humid conditions. Overnights will be mild in the upper 50s to low 60s with patchy ground fog each night. Towards Saturday another disturbance approaches the region.

"Current Lower Susquehanna Valley Radar"


(Courtesy of Wunderground)

"Chesapeake Bay and Atlantic Coast Marine and Boating Forecast"(Maryland and Delaware Coastal Forecast)(Updated 9/20)
High pressure dominates the east coast through Monday allowing for an absolute beautiful weekend for recreational marine concerns. Strong high pressure will keep a weak wind gradient and low tidal levels through Monday evening with temperatures generally on the 60s and 70s over the water with a weak southeast wind especially towards Monday. Conditions begin to deteriorate towards Monday evening as the anti-cyclonic flow pulls off the east coast shifting the winds towards a strong southeast wind gradient. This will cause small craft advisory thresholds for most of the week along the Chesapeake and Atlantic coast with winds occasionally over 15-20knots over the water and heightened tidal levels. Although tidal levels will be significantly lower than this past week's coastal flooding warning situation. Also with an onshore flow dewpoints and temperatures will increase this week with the occasional chance of showers especially during the days Tuesday and Wednesday and perhaps late Monday and early Thursday. Meteograms generally do not produce an abundance of rain with QPF totals around .5inches for the entire week and generally on and off showers. Towards Friday conditions will begin to improve before an upper level trough and low approach the region Saturday with again slightly heightened conditions over the waters. Generally this week will feature an onshore flow with slightly higher than normal tidal levels and wind gusts, but overall nothing too significant generally at or below small craft advisory thresholds. This past weekend looks to be the best days for boating with the strong high pressure in control and the nice taste of Autumn temperatures. But it appears next weekend more cool enters the region.

"Current Atlantic Coast Forecast Wave Heights and Chesapeake Bay Forecast Wind Direction/Speed"


(Courtesy of NOAA)

"Fall Agriculture/Gardening 7-Day Outlook"(Updated 9/20)
Unfortunately this is going to be my last gardening outlook for the season as typically the first freezes in New England bring an end to my gardening outlook, which lasted most of the year from March through the end of September. It was another successful year for vegetable gardening at least at my location, for others the wet and damp conditions wreaked havoc. This beautiful Saturday I spent doing yard work for what I call "winterizing the garden." Yes it is a bit early, but once temperatures drop in the low to mid 40s I usually prepare a few items outside. This includes bringing in the countless garden etcs which include statues, glass rain gauges, garden plaques and signs, putting out suet cake holders, and pruning back perennials for the winter. It usually takes about a day and I figured this was just too nice of a day to spend it indoors. While I think it is a bit sad to think that in about a month the yard will transition from vibrant flowers and colors with lots of detail to a brown atmosphere. I even have begun emptying a few garden crocs as the plants are beginning to slowly die. I guess in about 2-3 weeks it will even be time to empty the bird baths and flip them over along with the rain barrel, fountain, and garden pond before they all freeze and crack. I also began to prepare my vegetable garden for winter taking down one garden's chicken wire fencing and pulling out a few dead plants and rotten fruit; although I typically let most of my plants decompose their nutrient back into the soil. I guess soon I will able to put out in crocs my Fall mums and ornamental cabbage plants to decorate for Fall. My neighbor has even started putting out pumpkin signs, lol. Although I guess October isn't too far off, only 10 days.

For those still in the full swing of gardening the coming seven days will produce a decent amount of precipitation for generally the entire Middle Atlantic with a widespread .5-1inch this week with several days of just damp and cloudy weather. Temperatures will average slightly above normal most of the week, but not exceed 80 for most areas although areas near Washington DC could touch 84 on Wednesday or Thursday. Rainfall is also possible towards the weekend as an upper level low approaches the region. It does not look likely the water concerns will be high this week. Frost concerns will generally be for Sunday morning across the northern counties from McKean eastward through Wayne County. Lows will generally be in the mid 30s for this region, but the favored radiating locales will touch below 32. More isolated and patchy frost is possible for north central Pennsylvania towards Philipsburg east towards Scranton. Also very isolated frost is possible towards the Laurel Highlands and perhaps Garret County, Maryland but increasing dewpoints in the southwest Sunday morning should prevent widespread fog formation. My vegetable garden is still producing a bit with Big Bertha peppers and Hot Cherry peppers still producing. They generally do not seem to ripen and turn red though, so I give away the green ones. My Early Girl tomato plant has completely died and there are not even any green tomatoes left. But my roma and cherry tomato plants are still producing. It is amazing how many tomatoes I have had this year, easily over 100 hundred with only three plants. I still have lots of sizeable green tomatoes on the plants. My celery plants are beginning to turn brown, but a few stalks still will be able to be picked. My herbs still are growing with a nice crop of parsley, chives, and oregano. The tender basil will need to be cut and dried to store over the winter before the first frost. I still have the everlasting Swiss Chard growing and now the flavor is a bit sweeter as the warmer weather is over which tends to add to a slightly more bitter taste. I picked my final watermelon which tasted surprisingly well. In fact my experimental crop proved to be successful enough to plant melons again next year. My Spinach and Buttercrunch are still growing and taste wonderful. My broccoli and cauliflower are growing, but just look a bit diseased so I guess I will have to wait and see. So here is to another successful gardening year. A special thank you to TheRasberryPatch, SBKaren, hurigo, and upweatherdog for sharing their gardening techniques this season. Another six months before we start the cycle all over once again.

"Soil Moisture Anomalies and 5-day Precipitation Amounts from Hydro Prediction Center"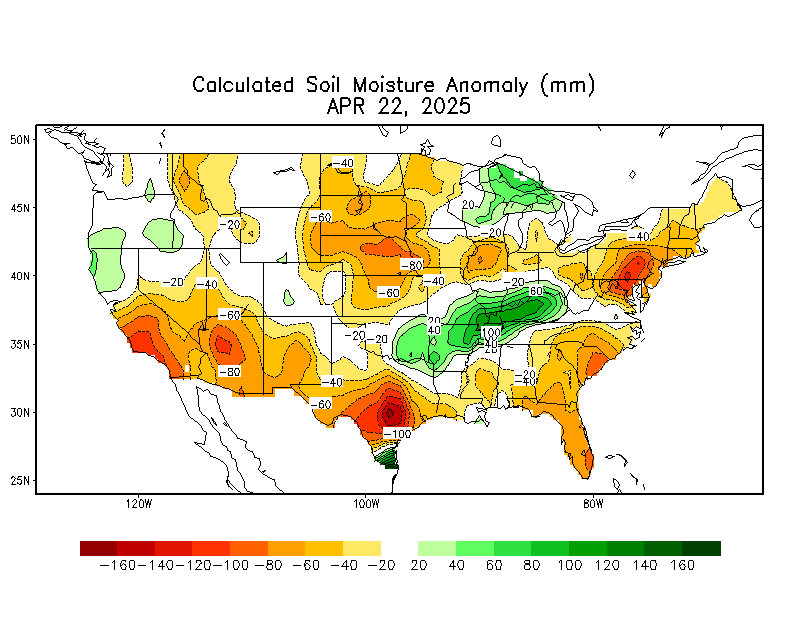 (Courtesy of NOAA)

"Average Date of First Freeze"


(Courtesy of NOAA)

"Fall Foliage Outlook" (Updated 9/20)
Fall foliage is running pretty close to scheduled averages, although one could argue it is a bit early for many areas. Fall colors have greatly become more evident within the past week over the northern Middle Atlantic. Reports of the most color are obviously out of the higher elevations, especially towards northern Pennsylvania up in Tioga and Potter Counties near Cherry Springs State Park and the Pennsylvania Grand Canyon. But also towards Garret County Maryland above 2000ft 15% color is being reported with maples showing some nice reds and oranges. Across lower elevations from the Pennsylvania turnpike and on northward color has finally gone from ill and small distressed trees to ornamental trees showing color change. Across the Laurel Highlands color is being reported especially above 2000ft with the stage being reported as Patchy. Towards the ridge and valley region color is beginning to show some reds on mature maples and ornamental trees with yellows and oranges with about 5% color change being reported generally over the northern part of the region. Towards northern Maryland through the southern portions of Pennsylvania south of the turnpike color change is a bit spottier generally featuring the distressed and young trees having a bit of color. Towards lower Maryland and into Delaware color is even more isolated. The Poconos and northern Lehigh Valley are reporting about 10% patchy color change especially above 1800ft Ricketts Glen and World's End State Parks. Color will begin to become more widespread after this weekend's cool nights in the 30s and 40s with warm daytime temperatures and sunshine in the 60s and 70s. That equation is perfect for fall colors to begin to arise. Peak fall foliage is looking around early mid October for elevations above 2000ft with late October for elsewhere in Pennsylvania and northern Maryland near Hagerstown with November peak foliage for Delaware, most of Maryland, and southeastern Pennsylvania towards Philadelphia. Feel free anyone to share fall foliage pictures in a comment! This is my favorite time of year for capturing scenic overlook pictures!

"Long Term Outlook" (Updated 9/20)
Long term pattern looks difficult to pinpoint a solid solution. Mean 500mb flows off the long term GFS/ECMWF and questionable at best and back/forth with solutions. It appears though as the trough digs down in the eastern Rockies and western Midwest the trough will swing towards the east coast by next weekend and early next weekend with some cool air. Bufkit data from the GFS drops lows down to freezing for areas along and north of the Pennsylvania turnpike towards early next week. But just a day or two ago guidance suggested more of a zonal weak ridge flow with near normal to slightly above normal air during this time period. But looking on a more global scale and at teleconnections, I favor the trough solutions starting next Sunday. The EPO will be diving south indicative of east coast troughing. Also a few NAO prediction ensembles are hinting at a return to a neutral NAO. The PNA ensemble mean is also indicating a rising negative to positive PNA around this time period. It looks like a cool start to October with slightly below normal temperatures. We will have to watch for our next round of frosts and freezes for the region during that early part of next week from the 27-30 of September. GFS is showing H85s dropping down to single digits for the region with 0C showing up for southern Canada. That would suggest a cooler airmass than the current Autumn airmass over the region this weekend. So the generally pattern doesn't look overly amplified for the next two weeks, but more or less a few ripples in the jet in the form of troughs over the east coast. The climate prediction center interestingly enough is pretty strikingly cold for that time frame indicating well below normal air, not sure I agree with that strong of an anomaly though. This airmass will solidify the fact that September will go down as a below normal temperature month for most of the region.

"Current NAO and PNA Predictions"


(Courtesy of NOAA)

"Monthly Temperature/Precipitation Outlook"(October)(Updated 9/13)
This monthly outlook is going to be posted a bit early this year for October. I never issued a September forecast and now it is the middle of the month so I decided to forecast October instead of the last two weeks in September. Therefore this outlook is a bit lower than normal for confidence. As many probably could guess I am going with a colder than normal October. Long term GFS especially is consistent with trough formation over the east coast and an amplified western ridge. Latest ECMWF is also steadfast, but not amplified with weaker western ridge and a weaker trough, but they are still evident. Teleconnections are a bit more favorable also for a cool pattern across the east coast. It appears the PNA will be spiking highly positive towards October 1 with the NAO and AO more towards neutral. As far as precipitation it appears near normal precipitation is likely with a drier start to the month gradually becoming more active. If the cooler than normal October verifies historical odds definitely favor a colder than normal with quite a bit of snow for the upcoming winter. I guess all we can wish for is not another October 2008 which was extremely mild and again followed by a mild winter. Looking on a more global perspective there is a building dome of cold air over the Arctic towards Greenland and northern Canada. This cold air will continue to build and likely be a catalyst for bits of cold air to break off and surge to the United States with strong cold fronts.

Temperature- As I already mentioned I believe this month will feature cooler than normal temperatures will a general trough over the Middle Atlantic. I think areas north of I-80 will have the colder anomalies as occasional stalled fronts affect southern Pennsylvania, Maryland and Delaware with clouds and precipitation while highs to the north allow radiational cooling for northern Pennsylvania. I am going with a general (-1)-(-2) temperature anomaly for most areas with a generally (0)-(-.5) for the metros of Philadelphia and Washington DC. Frosts and freezes do look likely for most all locations this month with periods of colder than normal weather. Especially early in the month frosts may occur with a high pressure over the region and a trough.

Precipitation- Precipitation looks to be near normal for the month with a dry start to the month as a strong high pressure looks to be over much of the eastern United States in a general benign weather pattern. Towards the middle of the month and the end the active storm track should resume similarities to earlier in the month of September. The subtropical jet will feature periods of storms tracking up the east coast. As far as snowfall, most likely at some point in the month areas, in the lake effect snow belts of Maryland and Pennsylvania will see at least flurries. It is too early to tell whether any system like October 2009 will affect the region.

"Temperature and Precipitation Outlooks from Climate Prediction Center for next 30 days"


(Courtesy of NOAA)

"Here 10mi Northeast of Harrisburg, PA 2009 Statistics"
(Severe Weather Stats...)
Severe Thunderstorm Watches- 8
Severe Thunderstorm Warnings- 9
Tornado Watches- 0
Tornado Warnings- 0
Total Thunderstorms- 33

(Precipitation Stats...)
Flood Watches- 4
Flood Warnings- 1
Monthly Precipitation- 2.59inches
Yearly Precipitation- 31.43inches

(Temperature Stats...)
Heat Advisories- 2
Excessive Heat Warnings- 0
90degree Days- 9
Highest Temperature- 95degrees
The views of the author are his/her own and do not necessarily represent the position of The Weather Company or its parent, IBM.
Reader Comments
Comments will take a few seconds to appear.
The Northeast Weather Blog...
Recent Posts
Local Weather
68 °F

Coperto
Previous Entries for 2017
Personal Weather Stations